Worry-Free Checking
Protect Yourself and Your Finances
Introducing Worry-Free Checking, the ultimate checking account designed to safeguard your financial well-being. For a low monthly service fee of $3.95, our Worry-Free Checking account offers all the essential features you expect, and more! Here's why it's the perfect choice for you:
Worry-Free Checking Essential Features:
No Minimum Balance: Say goodbye to worrying about maintaining a minimum balance. With Worry-Free Checking, you're free from any balance requirements. Enjoy the flexibility and convenience of managing your money on your terms.
First Visa® Debit Card, On Us!: Access your funds anytime, anywhere with our Visa® debit card. Make purchases securely and withdraw cash at over 30,000 ATMs nationwide and over 5,000 credit union branches via the Shared Branching network.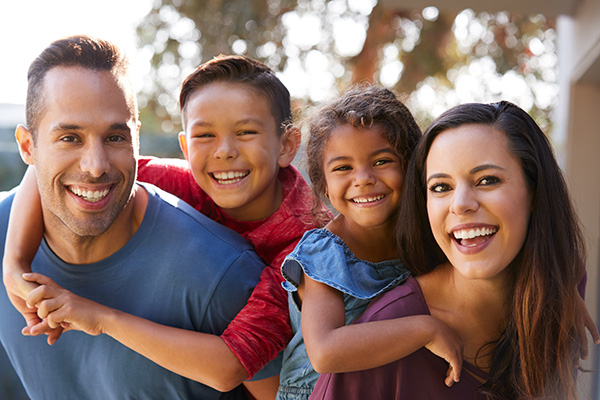 Free Online and Mobile Banking: Take control of your finances with our Free Online and Mobile Banking services. Easily manage your accounts, track transactions, and stay connected with your finances on the go. Simplify your life with convenient and secure banking at your fingertips.1
Free Online Bill Pay: Save time and money with our Free Online Bill Pay service. Effortlessly pay your bills, set up recurring payments, and manage your finances more efficiently.2
Enhanced Protection with IDProtect®
We believe in providing comprehensive protection for you and your loved ones. That's why our Worry-Free Checking account includes IDProtect®3 , an identity theft monitoring and protection service that goes above and beyond. Enjoy the following benefits to safeguard your identity:
Credit Monitoring: Stay informed about changes to your credit report with regular credit monitoring. Detect and address potential issues promptly to protect your financial reputation.
Total Identity Monitoring: Benefit from comprehensive monitoring of various identity sources, including credit bureaus, public records, and more. Be alerted to any suspicious activities related to your identity.
3-in-1 Credit Report: Access a comprehensive overview of your credit history with a 3-in-1 credit report. Stay informed and monitor your credit health effectively.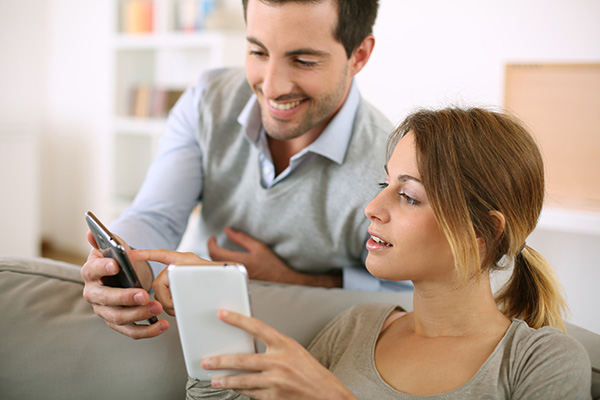 Identity Fraud Expense Reimbursement Coverage: Gain peace of mind knowing you have up to $10,000 in identity fraud expense reimbursement coverage. This coverage extends to you and your joint account holders, protecting you from financial losses resulting from identity fraud events, no matter where they occur in the world.

4

Identity Theft Resolution: Should you suffer identity theft, your very own dedicated fraud resolution specialist will help you every step of the
way until your identity is restored.

Online Identity Theft Resources: Stay updated with the latest news, tips, and valuable resources through our online identity theft news center. Access phone and web resources to empower yourself with knowledge and tools to combat identity theft effectively.
Upgrade to Worry-Free PLUS Checking for Premium Benefits!
If you're seeking even more from your checking account, upgrade to Worry-Free PLUS Checking. For a low monthly service fee of $5.95, you'll enjoy all the benefits of Worry-Free Checking, plus these exclusive advantages:
Cellular Telephone Protection: Travel worry-free with up to $300 of replacement or repair costs coverage for your cell phone, both in the U.S. and abroad. Simply pay your cellular telephone bill through your Worry-Free PLUS account to qualify for this valuable protection.
Debit Advantage™ Buyer's Protection & Extended Warranty: Protect your purchases with confidence. Enjoy coverage for accidental breakage, fire, or theft for 90 days from the date of purchase. Additionally, extended warranty protection extends the original U.S. manufacturer's written warranty up to one full year on most new retail purchases, provided the warranty is less than five years. Simply use your Worry-Free PLUS account for the eligible purchases.
Health Discount Savings: Take advantage of exclusive savings on vision, prescription, and dental services. Activate your membership to enjoy discounted rates on essential healthcare services.

Please note that this is not insurance, but an opportunity to save on important healthcare expenses.

$hopping Rewards™: As a Worry-Free PLUS member, unlock access to Shopping Rewards. Shop online using our customized shopping portal and receive cash back on your purchases. Accumulate your cash back in your Shopping Rewards account and use it for future purchases or conveniently receive it as a check. Start saving effortlessly!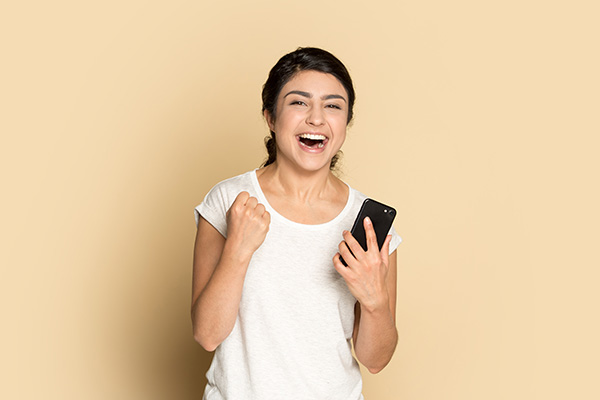 Travel and Leisure Discount Membership: Money-saving discounts from thousands of local and national businesses. Members can redeem and print coupons online or access discounts from their mobile device. Digital Access makes saving super easy and convenient, giving instant savings anywhere and anytime.(registration/activation required; available online only).
Accidental Death & Dismemberment Insurance: Receive additional peace of mind with up to $10,000 in 24-hour Accidental Death & Dismemberment Insurance. This coverage extends equally to joint accounts and reduces by 50% at age 70.
Open Your Worry-Free Checking Account Today!
Experience worry-free banking and protect yourself from financial uncertainties. Join Guadalupe Credit Union today and open your Worry-Free Checking or Worry-Free PLUS account with ease. Simply visit our secure online application and get started on your path to financial peace of mind.5
Bank with a Trusted Community Partner.
At Guadalupe Credit Union, we're more than just a financial institution. We're your trusted partner, committed to your financial success. We are dedicated to financially empowering all of the communities we serve and call home. As a member, you'll gain access to exceptional member benefits, personalized support, and educational resources to help you achieve your financial goals. Chat with us today, and learn more about the benefits and features of our account and start your journey toward financial simplicity today.5
1 Message and data carrier rates may apply.
2 Bill Pay: Online Banking account required. Free with any GCU checking account when you sign-up for e-statements. Must use Bill Pay service at least once every three months (otherwise $8/month).
3
IDProtect service is a personal identity theft protection service available to account owner(s) and their family. Family includes: Spouse, persons qualifying as domestic partner, and children under 25 years of age and parent(s) who are residents of the same household. IDProtect benefits are available to joint account holders (unless otherwise noted). Benefits are not available to a "signer" or "beneficiary" of the account who is not an account owner. Service is not available to businesses and their employees, clubs and/or churches and their members, schools and their employees/students.
4
Insurance product is not a deposit; not an obligation of credit union; and not guaranteed by credit union or any affiliated entity. Identity Theft Insurance underwritten by insurance company subsidiaries or affiliates of American International Group Inc. Please refer to the actual policies for terms, conditions, and exclusions of coverage. Coverage may not be available in all jurisdictions. Special Insurance Program Notes: The descriptions herein are summaries only. They do not include all terms, conditions and exclusions of the policies described. Please refer to the actual policies for complete details of coverage and exclusions. Insurance is offered through the company named on the certificate of insurance. Refer to Guide to Benefit for complete details of coverage.
5 Subject to membership eligibility.
Go to main navigation