Biz Kid$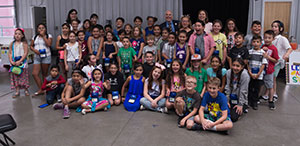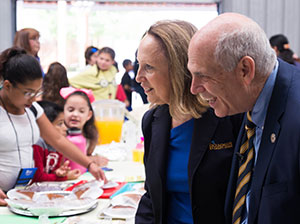 Biz Kid$ is a national financial literacy initiative from the National Credit Union Foundation (NCUF) that teaches kids about money and business. Biz Kid$ engages young people and helps them develop life skills in areas of financial literacy and entrepreneurship.
Each Biz Kid$ episode shows kids how to make and manage money. To keep young viewers engaged, the series includes a fast-paced mix of direct education delivered by young actors, sketch comedies, and stories featuring real life young entrepreneurs. Biz Kid$ uses the power of television to teach students how to use credit wisely and reinforces the importance of budgeting, saving, and giving back to the community.
Since 2017, Guadalupe Credit Union has been partnering with the City of Santa Fe Summer Youth Program, helping the next generation of Santa Feans develop important skills and have fun in the process. The kids learn how to build business plans, budget, and create their own companies!
Contact Kidiam Rodriguez at Guadalupe Credit Union to find out how we can bring Biz Kid$ into your classroom for FREE!
Go to main navigation