Current Loan Promotion
If you're looking to purchase a mobile home, or wanting to use the title of your mobile home to get a loan, then Guadalupe Credit Union is the place to go! GCU offers affordable mobile home loans for single wides, double wides, in a mobile home park, or on a permanent foundation. Best of all, GCU offers loans for borrowers with a social security number or ITIN.
Apply for a GCU mobile home loan today
.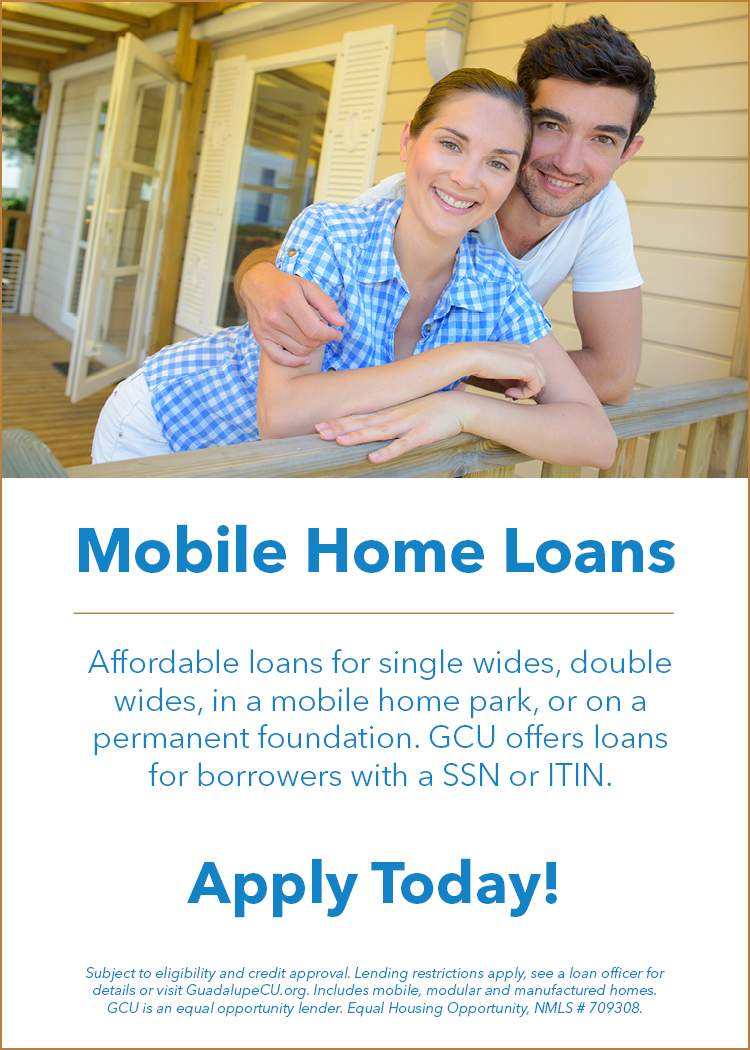 Apply Now Online Contact Us Today!
Go to main navigation