Second Chance Debit
Embrace a Fresh Financial Start
Welcome to Second Chance Debit, your path to reclaiming your financial stability! At Guadalupe Credit Union, we believe in second chances, and our Second Chance Debit account is designed specifically for individuals who are seeking a new beginning after facing financial hardships.
Why Choose Second Chance Debit?
Regain Control: Take charge of your finances with our Second Chance Debit account. Enjoy the convenience of a VISA®, debit card, giving you easy access to your funds whenever you need them.
Convenient Banking: Our Free Online and Mobile Banking services make managing your money hassle-free. Keep track of your transactions, pay bills, and monitor your progress towards a brighter financial future.
Paperless & Secure: Say goodbye to paper clutter with Free E-Statements. Access your account statements securely online at any time, without the hassle.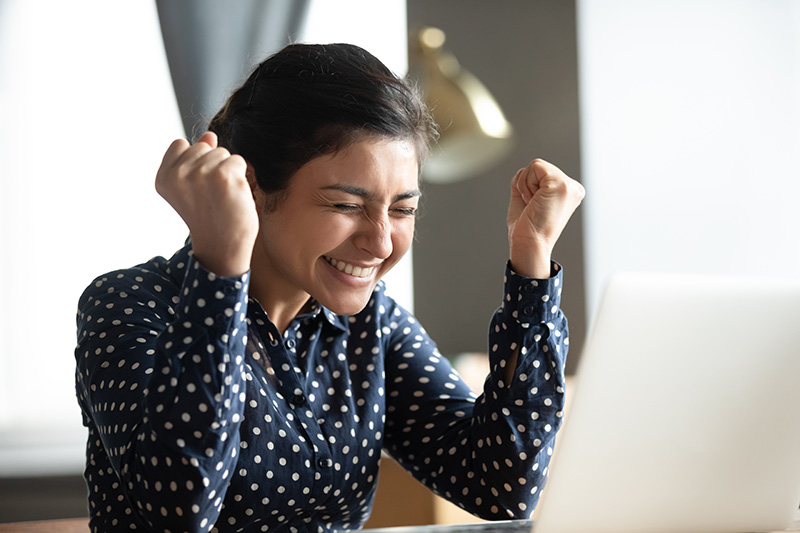 Experience A Community-Centered Credit Union
By choosing Guadalupe Credit Union, you're not just gaining access to financial services; you're becoming part of a supportive community. We are committed to serving the northern New Mexican communities we call home and providing the tools you need to rebuild and thrive. As a member, you'll have access to financial education resources, workshops, and personalized guidance to help you make informed financial decisions and achieve your long-term goals. Chat with us, and learn more about the benefits and features of our account today.
Open Your Second Chance Debit Account Today!
Don't miss out on the opportunity to rebuild your financial foundation with our Second Chance Debit account. Take the first step towards a brighter future by becoming a member of Guadalupe Credit Union today. Talk with a representative today about opening your Second Chance debit account. You can send us an email to get started.
*Message and data carrier rates may apply. **Second Chance Debit: $10.00 monthly fee, no shared branching access, no courtesy pay. Can change to Free Checking after 12 months in good standing. ***Paper statements available for $1.00/month additional fee.
Go to main navigation