Simple Checking
Simplify Your Finances with Ease
Welcome to Simple Checking, your key to hassle-free banking! At Guadalupe Credit Union, we understand the importance of simplicity when managing your finances. That's why we've designed our Simple Checking account with your convenience in mind.
Why Choose Simple Checking?
Effortless Money Management: Our Simple Checking account provides a suite of features designed to simplify your financial life. Enjoy the convenience of a VISA® debit card, unlimited check writing, and free Online and Mobile Banking. Access your funds anytime, anywhere, with ease.
Go Green with E-Statements: Opt for our Free E-Statements and reduce clutter while staying environmentally friendly. Access your account statements securely online, saving paper and contributing to a greener future!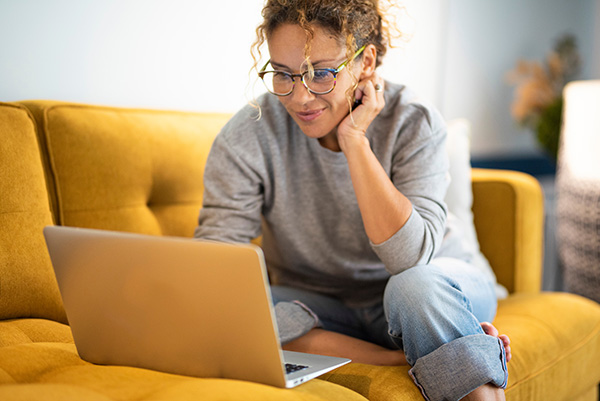 Simplify Bill Payments: Take advantage of our Electronic Bill Pay service to streamline your bill payments. Set up recurring payments or make one-time payments conveniently from the comfort of your home, or on the go.
Open Your Simple Checking Account Today!
Don't miss out on the benefits and simplicity of our Simple Checking account. Start enjoying hassle-free banking by becoming a member of Guadalupe Credit Union today. Opening your Simple Checking account is just a chat away.
Experience A Community-Centered Credit Union
By choosing Guadalupe Credit Union, you're not just opening an account; you're becoming part of a community-focused credit union. We are dedicated to financially empowering all of the communities we serve and call home. As a member, you'll have the opportunity to participate in our community initiatives, support local businesses, and contribute to the growth and prosperity of northern New Mexico. Chat with us today, and learn more about the benefits and features of our account and start your journey toward financial simplicity today.
*Message and data carrier rates may apply. **Bill Pay: Online Banking account required. Free with any GCU checking account when you sign-up for E-statements. Must use Bill Pay service at least once every three months. (Otherwise $8/month) ***Paper statements available for $1.00/month additional fee.
Go to main navigation